Thanks to Instagram filters, we've really been able to level up our selfie and photo game. Of course, I myself have played around a bunch with these filters and I have sound some of the CUTEST and PRETTIEST Instagram filters for teen girls that I'm going to share.
Before I show you the filters, let me tell you how to find them! You can press the link that I have provided, OR, you can go to the username of the filter creator then add it from there. Simply type in the username and go to their profile. Then, tap this button:
and scroll till you find the filter you want! The button should be inline with the grid and tagged bar.
Using Instagram story filters are one of the easiest ways to upgrade your story's content. So keep scrolling to see some of my all-time favorite Instagram filters!
---
1. Vintage Butterfly <3 by k.ml
---
2. Koi Fish by merurid
---
3. FOFO by robertobrendo
---
4. CAM_GIRLZ.MP4 by hellmalware
---
5. Butterfly Look by er__ger
---
6. KIRA PASTEL by kamnoyy
---
7. Creation. by sessasessa
---
8. Lil Icy Eyes by paigepiskin
---
Aren't these simply the CUTEST filters ever! Let me know if you would like me to share any more Instagram filters for teen girls.
If you want to look for more filters on your own, then:
Open a filter
Press on the filter's name at the bottom of the screen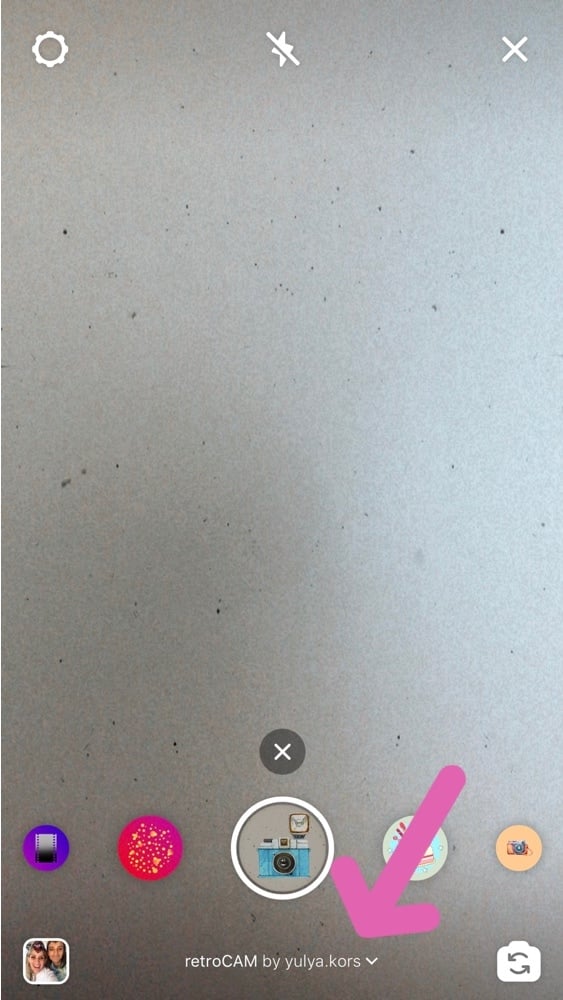 Select "Browse Effects"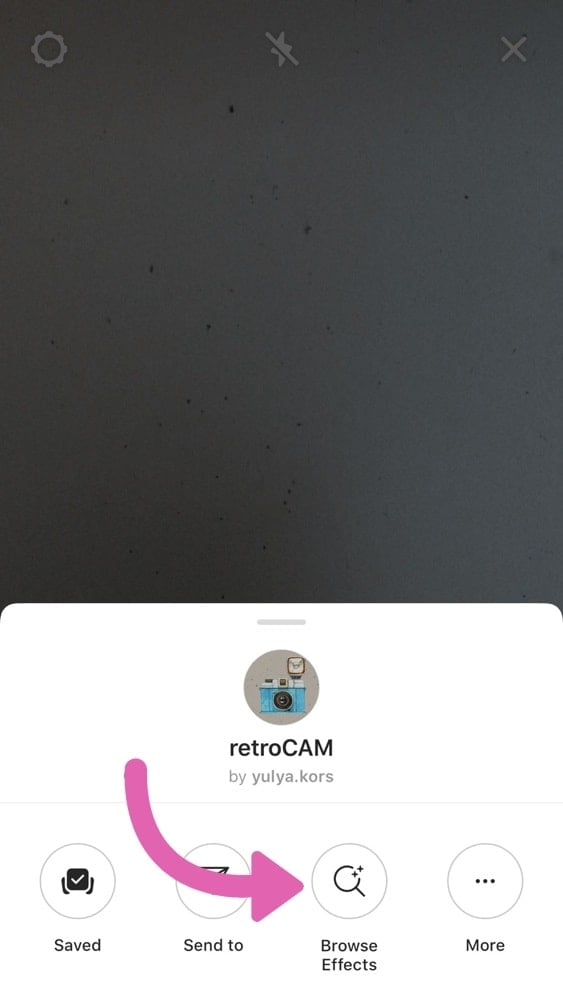 A screen like this should show up and you can just scroll and look through the various filters from there: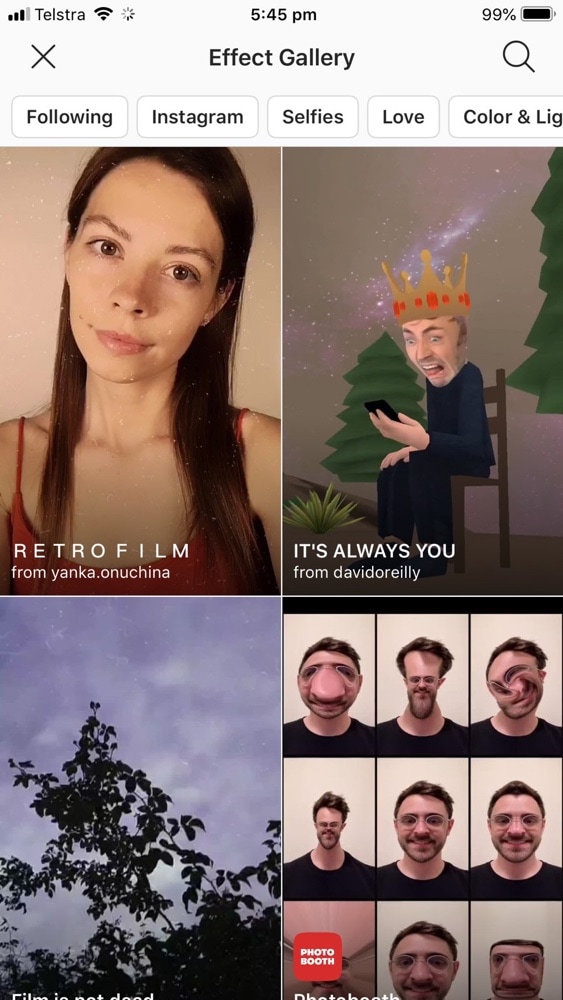 If you have more things that you want to do with your phone, then check out some of the ADORABLE quotes wallpapers here. Happy selfie taking!
Love, Carol x